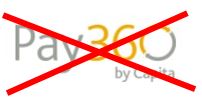 23 January 2023
23 January 2023
Dear Parents/Carers
We will soon be ceasing to use PAY 360 – Yipee! There will be a short gap between this and our new parent portal.
It would be really helpful if you could start trying to get your school meal balance to £0.00. Which means all debt cleared and credit only up to Friday 10 February.
School meals are £2.45 a day or £12.50 a week for Years 3 – 11
6th Form meals are £3.50 a day
Please send in cash or cheque for school meals from 20 February until notified otherwise.
Please contact the office if you are struggling with any of this.