Introduction to the Governing Body
The dynamic, dedicated and experienced board of governors at St Nicholas School supports the school in a number of ways. It provides strategic leadership and accountability, appoints the Head Teacher and Deputy Headteachers, and ensures the schools performance is continually monitored, evaluated and improved.
It is governors who hold the main responsibility for the school's finances, and it is governors who work with the headteacher to make the best use of the money we receive. They are also ultimately responsible for important matters such as teaching and learning, safeguarding, health and safety, staffing and premises.
The board comprises governors elected by parents, appointed on the basis of their skills and experience, and appointed by the Local Authority. Together they work hard to support the Head Teacher, staff and pupils with the aim of ensuring that St Nicholas School is the best it can be and provides the highest quality education for our children and young people.
Governors
Governors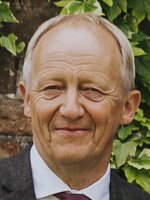 Nigel Wootton
Chair of Governors
Nigel worked for many years in central government to improve vital services to the public. Since retiring, he has been involved with local schools as a governor and as a trustee for a disabled children's charity. A governor at St Nicholas since 2013, he was elected Chair in February 2017.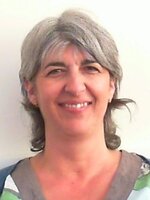 Angela Pike
Vice Chairman
Angela graduated from The University of East Anglia in 1982 with a teaching degree and a focus on Special Educational Needs. Her first teaching role was in a post 16 unit for young people with complex physical and health needs in London. Following this Angela spent three years in a residential school in Berkshire for children with a wide range of learning and emotional needs. Angela started her life at St Nicholas in 1987 as teacher in the Reception class and then went on to be phase manager for the Primary department. In the year 2000 Angela was appointed Deputy Head Teacher at the school. She went on to lead on many projects including the training of new teachers and support of children in mainstream schools with SEN. She retired in the summer of 2017 and after many happy years at the school, was asked to become a governor and is now only too happy to continue to support the school and the pupils in any way possible. Angela has two grown up children and enjoys a very outdoor life which includes dog walking!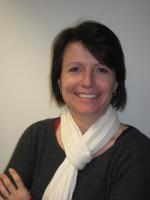 Heidi Dawson
Co-opted Governor
Heidi worked in banking for 16 years. She has two children, one of whom attends St Nicholas Special School. She is an active member of the school's PTFA. In the years that have followed since her son's diagnosis, she has assisted with fundraising and highlighting the needs of local charities. In her spare time she enjoys decorating, attending concerts and going to the cinema.
Emma Wellard
Staff Governor
Emma studied for her GCSE's and 'A' Levels at Archbishop's School, Canterbury, later achieving a BTEC Higher National Diploma in Social Care at Canterbury College. She left college to begin her career at St Nicholas School in September 1996. During her time at St Nicholas School she has cared for her two children and furthered her learning by completing training to become a HLTA, Lead Practitioner and Integrative Counsellor. Within her current role as Family Support Worker and Integrative Counsellor, she has a very busy!, yet fulfilling timetable.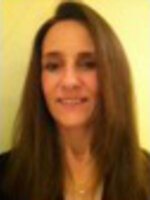 Sharon Godden
Co-opted Governor
Sharon has a background in the financial markets working for 23 years in the City with Listed companies on strategic planning, providing bespoke financial solutions with a specialism in Interest Rate Derivative structures. She also focussed on the impact of International Accounting Standards and the Derivative market and BASEL II on the International Banking Sector before choosing the complex and challenging vocation of a full time parent. Sharon was the parent ambassador on the Department for Education funded Complex Learning Difficulties and Disabilities (CLDD) Research Project. She is also a member of the Advisory Board to the charity Together for Short Lives and the parent engagement group at the Evelina Children's Hospital. She is the Welfare Officer, Inclusive Hockey Coordinator and a Coach for Herne Bay Hockey Club. Sharon also enjoys playing hockey, running, cycling and pilates.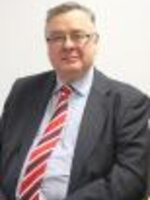 Julian Todd
Co-opted Governor
Julian Todd is a Chartered Accountant and holds a degree in Law and Economics from Cambridge University. His last position before retirement in 2010 was managing director of a European aerospace manufacturing company. From 2010 to 2016 he was trustee and treasurer of the Hoffmann Foundation for Autism. Julian's grandson is a pupil at St Nicholas School.
Erika Nurmsoo
Co-opted Governor
Erika is lecturer and researcher in child development at the University of Kent, and is a founding director of the Kent Child Development Unit. In her role as Governor, she is a member of the Learning, Curriculum and Students Committee. She has two dogs, and enjoys long distance walking.
Joy Mower
Co-opted Governor
Joy is a Senior Lecturer in Primary Education at Canterbury Christ Church University with specialisms in English and art and a particular interest in speech and language difficulties. She worked for the BBC for 22 years before retraining as a primary school teacher. Prior to joining CCCU to teach student teachers, she was a class teacher and led Literacy in a local Primary School. She has three (almost all grown up) children, a radio presenter husband and a dog. She likes to read, run, cycle and draw.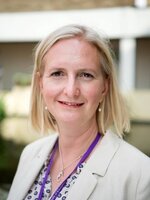 Penny Webb
Co-opted Governor
Penny is a Senior Lecturer at Canterbury Christ Church University in Primary Education and leads Special Educational Needs (SEN) and Inclusion for the Primary department. Before joining Christ Church in 2016, Penny worked as primary school teacher for 22 years and started her career in a special school. As a teacher, Penny took on a range of leadership roles, including History and Geography, Literacy, RE and SENCo. Now, Penny teaches students about teaching and supporting children with SEN. She owns a Dunkirk little ship, is member of the Association of Dunkirk Little Ships and loves to get out on the water whenever she can.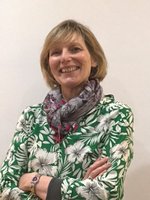 Eve Hutton
Co-opted Governor
Eve is a Reader in Children's Health and Well-being at Canterbury Christ Church University and a children's occupational therapist, she is responsible for leading research within the Faculty of Health & Wellbeing. She brings experience in health and education to her role as a co-opted governor at St Nicholas School.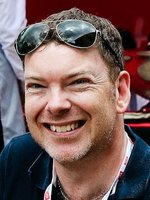 David Stratton
Parent Governor
David is a father of two sons, his youngest has loved attending the school since 2016. Following medical negligence at six weeks old, David and his wife fought a ten year clinical negligence court case for their son, who has cerebral palsy, is a wheelchair and eye gaze user. David has over twenty years experience in travel partnerships and marketing, including the introduction of online services, multi million pound contract negotiations and speaking at the World Travel Market on a panel about disability travel. David enjoys socialising, motor sport and travel.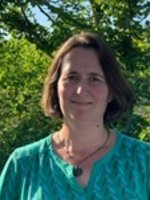 Clare Stow
Parent Governor
Clare has three children, one of whom attends St Nicholas School. She is a Senior Lecturer at Canterbury Christ Church University in Early Years & Primary Education; specialising in the areas of Inclusion and Social Justice. Before joining the university she was a primary school teacher in the Canterbury area for 12 years. She has a passion for signing and Makaton which have combined in being a member of the Sensationals choir along with her daughter. She spends her spare time on family walks (attempting to train the family's new Labrador puppy) or on the water in her kayak.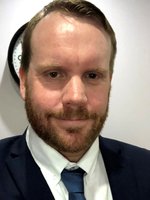 Joseph White
Co-opted Governor
Joe completed his PGCE at Canterbury Christ Church University in 2007. He is Assistant Headteacher responsible for the secondary department, behaviour and wellbeing at The Ifield School in Gravesend. He has three young children and two dogs. Previously Assistant Headteacher at Stone Bay School in Broadstairs; Joe has 13 years experience in SEND education. He is the founder and editor of a special education resources website.