S5B Mini Enterprise Project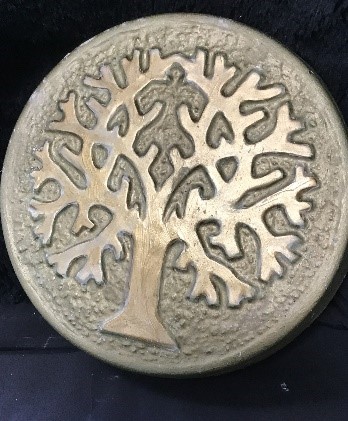 9 March 2022
S5B Mini Enterprise Project by Abbie
Our lovely class has made a moon gazing hare, Buddha, tree of life and a fairy door, toadstools out of cement and we are working really hard. They come in sliver, rose gold and the doors are in different colours.

If you would like to purchase a moon gazing hare, Buddha head, tree of life, fairy door please contact us at j.punton@stns.org.uk
We can make bespoke Buddha heads, tree of life, moon gazing hare and fairy door, toadstool they will make a nice addition to your garden.
The fairy door is approximately 12 cm and the tree of life 15 cm, the Buddha head is 25 cm, and moon gazing hare is 26 cm.
We are offering these wonderful ornaments for Buddha head £10, fairy door £3, moon gazing hare £10, tree of life £7 and toadstools are £5.
All proceeds will go to the Ukraine refugee crisis.