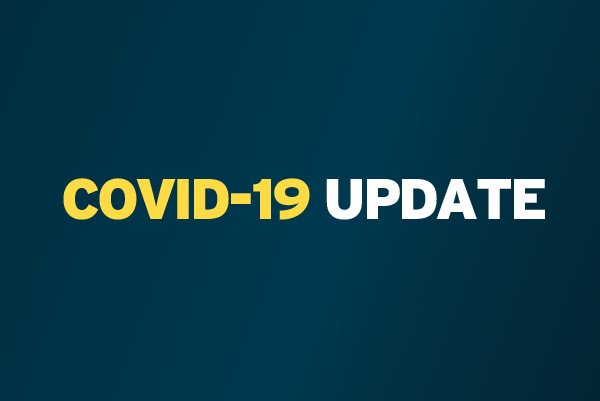 1 January 2021
Dear Parents and Carers
A number of things have changed since we broke up for the Christmas holiday. Almost immediately Kent was moved into Tier 4 and the additional restrictions that implied for us all resulting in a changed Christmas from the one we had planned. Also the government then provided more details about the start of the term next week for schools.
Secondary schools have a staggered start to the term to enable those schools to organise a Covid testing system for their staff and pupils. Some primary schools in certain districts of Kent have a delayed start to the term but that does not include Canterbury.
There is little detailed guidance for special schools but we are included in the general advice. This means that we will be open again next Tuesday with staff in on Monday preparing for the term. We will make some further changes to the way we operate to reduce the mixing of class groups and staff as much as we can given the information about the transmissibility of the new variant of the virus.
We will use next week to find out more about the testing of staff and pupils. At the moment the government are asking us to begin implementing the testing of secondary aged pupils in the week beginning the 11th. As we find out more about how this might work, the consents required and the safety and well-being of children and staff I will update you. We will not begin this without fully informing you about it, how it will work and having gained your consent. We will also be liaising with our mainstream school partners where our satellite classes are based to ensure that we are aligned with their procedures and risk assessments.
I am very concerned that again as in last term we will find ourselves with classes where due to self-isolation, illness or family responsibilities we do not have enough staff for the classes to be safe. As with last term we will try to look at partial closures so as not to affect too many children's schooling. It is very difficult to make these decisions and factor in those of you who are key workers, in vulnerable situations and having to make changed arrangements at short notice. We try to be as fair as possible but it is not always straightforward. Can I thank you for your understanding and willingness to help when we have these conversations with you. Always our concern is to be as safe as we can with your children.
Please look out for further updates here as we begin the term. We are not clear at the moment how the Brexit deal will affect road congestion into Dover and we will have to monitor that. In addition there may be difficult weather conditions as we have seen snow in other parts of the country. We will update you with any changes through the website and the school texting system.
Happy New Year to you all
Best wishes
Daniel
Further information:
I know there is much concern and worry due to the national picture and they you may not have received the answers you need when you would have liked them. As you will appreciate we (SLT) have been trying to manage this situation as best as possible, with very little guidance and across the main national public holiday period. We have had no prior warning of any of the changes to testing or tiers / rules and have been making decisions with as much information as yourselves, whilst at home with our own families.
Unless you hear from us again, due to the national picture altering again, today - all pupils on all sites WILL be back on Tuesday 5 January. We have not changed anything with transport so it should all just arrive, as normal on Tuesday morning, as planned before Christmas.
Special schools, like our School, ARE NOT ALLOWED to delay our return to school by two weeks like all secondary schools (and SOME primary schools in other areas) can. We will NOT be having the school closed next week due to us having time for setting up our testing plans.
We have tried to make plans, whilst the school is closed that can cater for all eventualities to help you all out - sharing info with you as we get it. Any SEN guidance that does come out is usually shared at least half a day later than that of mainstream arrangements.
We are planning on being fully open on Tuesday morning - BUT - should we be suddenly told otherwise by the authorities OR we hear of lots of positive cases / other illnesses across our staff team OR be told by our staff that they now need to be off to look alter their own children who cannot attend mainstream schools, then we MAY have to go back to having partial closures of classes at some point, (decisions around this would be based around the children of critical workers having the most time in, followed by the MOST vulnerable pupils, as ALL our children are vulnerable). This COULD occur at SOME point, but I stress, THIS IS NOT CURRENTLY THE CASE.
I hope this clarifies all points and say again, we hope to see our pupils again on Tuesday, but if you choose to keep you child at home next week or during the tier 4 local lockdown, please let us know.
Stephen
Deputy Headteacher