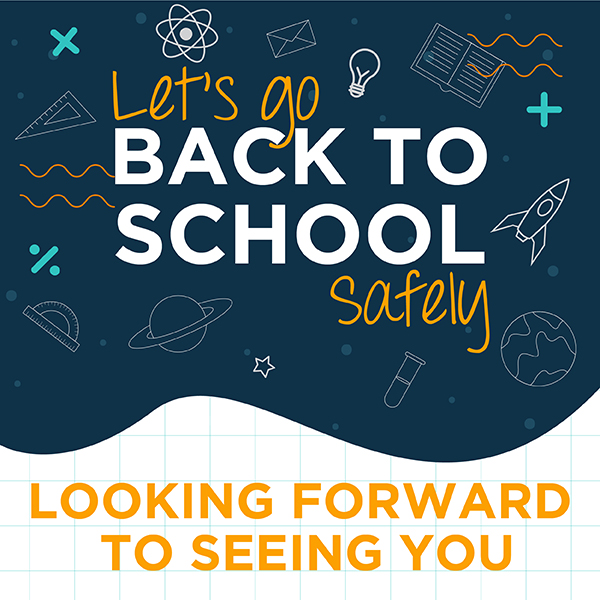 2 September 2020
Dear Parents and Carers
I hope you have had a good summer and were able to take advantage of the lovely weather we had.
We are looking forward to seeing all of the children and young people back into school this week. We have made some changes to the ways we operate to manage the Covid-19 risk as best we can. Classes will stay in their 'bubbles' to minimise social mixing although there will be some mixing at lunch times and break times.
Most of the community based learning opportunities will not start now until term 2.
Most of the educational programmes will be starting up though and we are anticipating specialist professionals from the NHS resuming their support also. We will be spending the first two weeks of term delivering a 'recovery curriculum' which will focus on getting back to school and into the new ways of working together.
I am delighted to be able to tell you that there will be a new NHS school nursing provision, based within the school, starting next week.
To manage the risks we have increased the cleaning regime for the school and installed hand sanitiser stations. The key to minimising infection and preventing its spread is the prompt recognition, testing and isolation of those who have the symptoms - the raised temperature, the new continuous cough and/or the loss of, or change to, the sense of smell or taste.
We will continue to check everyone in the school for their temperature each day. If anyone has a raised temperature they will need to go home as will all of the pupils in their 'bubble' until we have the result of their Covid test. If it is negative then they will all be able to return to school but if it is positive we will then follow the advice of Public Health England as to what we will need to do next. We will inform all parents of the situation in the school with regard to positive tests on this website. Our risk assessment, which details all of these measures, is on this website and will be updated as new guidance is issued.
We are staggering the entry and exit of vehicles onto the site at the beginnings and ends of the day. Parents and carers who drop off or pick up their children from the main site should do this at 9 am and 3 pm and not earlier please.
I know that many if you will be worried about your children returning to school. We are endeavouring to do all that we can to keep school a safe place. It is not possible to reduce all of the risks as we move into a situation where we have much larger numbers of children in the school. We will be constantly reviewing the situation within the school, locally and nationally and responding in the best way we can. The government have said that in the event of a 'local lock down' special schools will remain open.
Do contact us if you have questions about what we have put in place for your children.
Thank you for your support in these challenging times.
Best wishes
Daniel ​